We've created this support guide to assist players in sending their savegame files to support. These savegame files are used to investigate bugs. We've created steps listed below for each platform (PC, Playstation, XBOX).
This article contains: (Use🔺to return to this list)
1. How to send your PC savegame files to Support.
PC
Your save files are located in the following directory. Convert the 'Saves' Folder into a (zipped) folder as shown in the picture: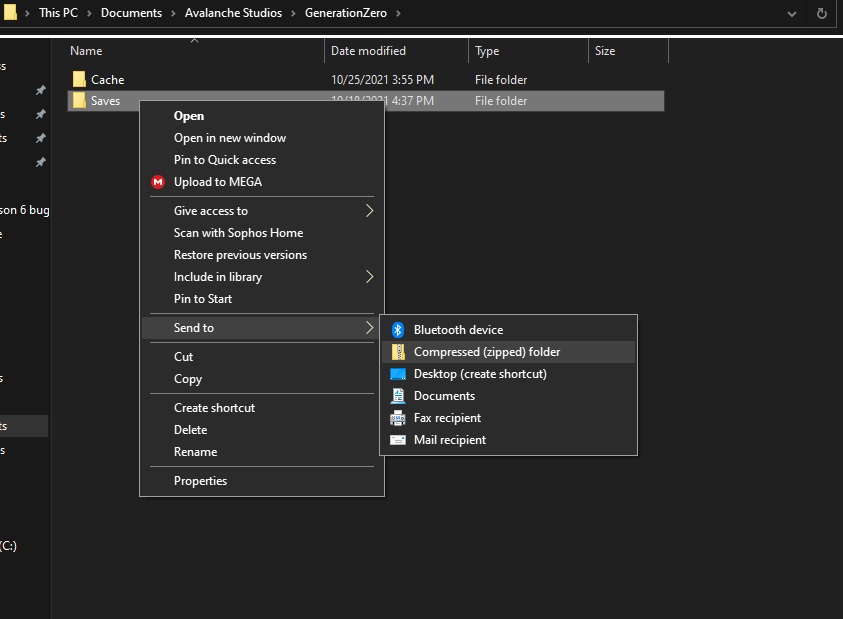 Submit a request attaching the zipped folder or simply include it in your reply to the support email.
2. How to send your PlayStation savegame files to Support.
PlayStation
You can extract the save files from your console to a USB drive using these steps. Then, you need to plug the USB drive into a PC to access them.
If the files are too large, you can upload them to a cloud service such as google drive, making them accessible by the link. Otherwise, you can simply submit a request attaching the files or include them in your reply to the support email.
3. How to send your XBOX savegame files to Support.
XBOX
Unfortunately, at this time, XBOX does not provide the ability to retrieve your savegame files and share them with support. You can continue to back them up to the cloud, though. More information about this is listed in step 5.
4. I'm having trouble saving my game on PC.
If you're having trouble saving the game on your PC, then you likely need to create an exception with your Security Suite. We've created an in-depth guide on this works here.
5. How is my progress saved and how do I back it up?
Your progress is saved locally on your system and also can be stored to the cloud. In the rare event that it becomes corrupted, it's recommended to create a manual backup (PC & PS4). You can see an in-depth explanation on how to do this and how saving works here.